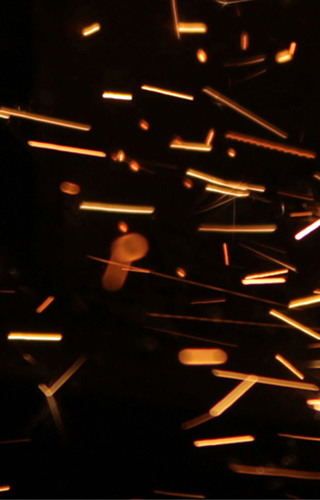 Speakers at all events
 
Bill Bates BEng (Hons), DMS, CEng, FIEE, FIET, Foxgloves (Electrical Safety Management) Limited
Bill Bates is a Consultant specialising in electrical safety and electricity safety management systems.
Bill's extensive experience and expertise is drawn from a combination of 21 years with the Health and Safety Executive and a range of operation roles with the electricity utility, Manweb.
Working with the HSE Bill was a Principal Electrical Inspector where he gained extensive first hand experience inspecting electrical systems and offering advice in a wide range of commercial and industrial installations. Bill is an acknowledged expert in electrical safety management systems, including policy, procedures and processes and was used on numerous occasions in court cases where his forensic expert evidence was required.
During his 21 years with the electricity utility company, Manweb, Bill gained a thorough understanding of the operational, maintenance and inspection requirements needed to ensure the safe and reliable operation of high voltage and low voltage systems, including control systems.
All too many of the incidents investigated by Bill were because the failure or incident had resulted in serious injury or death. Consequently, Bill's developed a keen interest in the management of electrical risk and has worked with numerous organisations considering procedures, competence and workforce renewal.
Bill was also a principal contributor to the IET Code of Practice on Electrical Safety Management and has recently been working with multi-national companies on their electrical safety management systems.
His company, Foxgloves Electrical Safety Management Ltd, is an IET Centre of Excellence.
Bill Tubey BSc, CEng, FIET, Principal Consultant – Mayfield Power Consulting Ltd
Bill works in the electrical power industry in a training and consultancy role. Major clients include Ineos Chlor, Peel Ports, Tata Chemicals, Storengy, Merseytravel, Liverpool and Glasgow Universities and EA Technology Ltd.
Bill acts as Authorising Engineer for several of these organisations and vets and approves staff for operational activity at high and low voltage. As part of this work he has also created and implemented both high voltage and low voltage safety rules.
Bill started his working life as a student apprentice and graduate trainee at Manweb, the former Regional Electricity Company responsible for the provision of electricity supplies to 1.3m customers in the Merseyside and North Wales area. Working his way up to District Manager for Liverpool he was responsible for the network in the central area of Liverpool and all of the industrial, technical and clerical staff associated with its operation.
Following the acquisition of Manweb by ScottishPower and having worked closely with the Transition Team, Bill was appointed as General Manager initially for Merseyside and then Wales Region with key responsibilities including:
All aspects of the region's performance to its 520,000 customers and 500 staff
Capital expenditure £14m, operational expenditure £10m, system and safety performance and environmental compliance
Liaison with both local and national political representatives up to ministerial level and company representation with local and national media
Greatly involved in the expansion of multi-utility activities primarily in the gas distribution area
Acted as chairman of panels of Inquiry and expert witness
Since 2003 Bill has worked in consultancy for Prescient Associates Ltd. as well as Mayfield Power Consulting Ltd.
Michael Appleby, Fisher Scoggins Waters LLP Solicitors
Michael Appleby is a partner with Fisher Scoggins Waters LLP Solicitors. Michael specialises in defending directors, senior individuals and companies facing investigation or prosecution for health and safety offences or manslaughter arising from work related incidents.
This includes representing clients at inquests, in appeals against prohibition and improvement notices and challenging notifications under Health and Safety Executive's Fee for Intervention scheme.
He has also acted in investigations by the Environmental Agency and Fire and Rescue Authorities. Mike acts for clients in the rail and bus sectors, construction, ports, manufacturing, facilities management sector, waste industry and the lift industry.
Additional Dublin speakers
 
Padraig Delaney BE, MIEI, Health & Safety Authority
Padraig Delaney joined the HSA in 1996 as an inspector and he currently co-ordinates HSA policy matters in relation to electricity, explosive atmospheres (ATEX) and renewable energy.
He also works on the market surveillance of Personal Protective Equipment and Machinery in accordance with the relevant EU product legislation.
A graduate of University College Dublin, he holds an honours degree in Electrical Engineering and a Post Graduate Diploma in Occupational Health & Safety.
From 1988 to 1996, prior to joining the HSA, he worked in industry on electrical installations and electrical design projects in Ireland, Europe and the Middle East.
Padraig is Ireland's representative on the EU Working Group and Committee dealing with ATEX and he is the former chair of EU ATEX Administrative Cooperation Working Group on Market Surveillance (AdCo).
Niav O'Higgins, Partner, Arthur Cox
Niav O'Higgins is a leading Irish construction lawyer with over 25 years' experience in this area. She heads up the Construction & Engineering Group and is also a member of the Health & Safety Group at Arthur Cox.
Niav has experience of advising various parties involved in both private and public sector projects, including state and semi-state bodies, developers, contractors, consultants, investors and funders.
Her breadth of experience, across a range of industry sectors, gives Niav real understanding of the imperatives driving the players, allowing her to unlock solutions in the drafting and negotiation of construction contracts, professional appointments, and related documentation.
She also provided solution-driven advice on dispute resolution, where she has experience of adjudication, conciliation, mediation and arbitration.
Niav also advises on matters of health and safety, particularly as it affects construction and is a lecturer on the Trinity College Diploma in Health and Safety in Construction (IOSH accredited).